We love building consumer brands
We build brands for your daily life
We love creating innovative health, beauty and fitness products from the ground up. Here at Invincible Brands, we developed a unique formula of product development methods to test and ensure our products are top notch and to live up to highest customer expectations.
Our marketing platform reaches over 100 million women and men across the world on social media every month. This powerful combination of greatest products and global social marketing defines our invincible brands.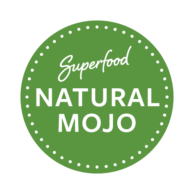 At Natural Mojo, we believe that good nutrition is the foundation of healthy living. This relatively obvious awareness is the result of careful research, deep personal experience and a burning interest in everything related to sport, nutrition and health. We also believe that nature offers incredibly powerful and healthy ingredients. That's why we have developed 100% natural super-food powders.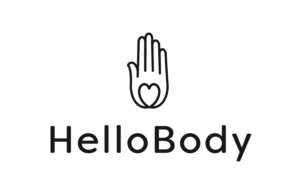 Treat your body like a temple. It wants to be loved and pampered and HelloBody can help with that! We offer care for the whole body with a heavenly scent and very special ingredients. We just love the coconut with its versatile oil and its scent which is our absolute favourite. HelloBody is based in Berlin, Germany and all our products are made right here in Berlin!

I AM KAMU wants to make bracelets back to the cult object they deserve to be. With handmade unique pieces for style-conscious characters that radiate elegance and a sense of adventure. For all those who always follow the call of the distance and prefer the here and now to everyday life. With a companion, whether on a trip to the world, taking a stroll through the city or at the cocktail reception.
Our company is run by talented, hard-working people who love to challenge themselves and go the extra mile.
We are proud of our products and their impact on lifestyle and consumer trends. On the way to our success we've built a strong set of values which you can see below.
1. Innovation
Innovation is not just about reinventing the wheel, it can also be a small change that matters.
Innovation stands for something new. And new means creating an unknown adventure with limitless ideas and creativity. This value is all about changing, recruiting and extending processes where you need Joy and Respect to reach Quality and Results.
2. Quality
Quality gives the satisfaction in your everyday life, at work and in your personal life.
In a world of prompt decisions and unexpected events, we keep our promise to deliver high quality products and processes. The best is not good enough, we are always dedicated to improve even further.
3. Respect
It's not just about personal respect, is also about respecting time as a big value for all of us.
A respectful approach to our customers, partners and each other is a main factor of our success. We are not afraid to express our personalities and cultural background – our employees come from over 15 countries.
4. Result Orientation
In the end, results matter.
The value of a company is generally based on the happiness of the customers on the one side and the employees on the other side. Result orientation means reaching these goals through focussing on quality, respect, joy and innovation.
5. Joy
Joy is the greatest tool for personal growth success
The value Joy is all about emotion. If you feel good and happy you can spread it out and share with the people around you. Work should be a place you enjoy to go, having fun to keep your work-life balance up. Joy is one of the most important values for everything you want to create and begin, so it's part of Quality, Respect, Innovation and Result Orientation.